Jolt: Fully Charged
Jolt: Fully Charged Version 1.1 is Ready to Rock!
---
Hello, automatons! I hope you haven't dozed off on your race against Professor Ohm, because we've got some wonderful news coming your way!
Thanks to the feedback and glitch reports provided by players like you, we were able to fine-tune some of the more irritating glitches in Jolt, along with the addition of a much-requested feature since our launch:

Introducing save slots!




Every save file showcases the current character, level, batteries, and game mode.
Upon starting up a new game, the player will be able to select one of 3 slots before they begin their adventure. Each save slot stores the number of lives, continues, health powerups, and the current level of whatever play-through the player might be on. It should be noted, however, that the game will only save progress on the first act of every stage, meaning quitting in act 2 means doing act 1 again! When choosing which character to play as, it's important to have these features available for every player.

Wait, did we just say "which character"?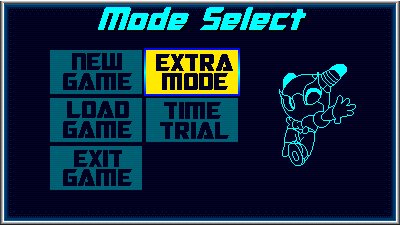 Oops

You might notice that the menu has been updated to accommodate the new features of the game, including multiple characters. Upon clearing the game, the player will unlock Extra Mode where they play as any of the characters they have unlocked, with the ability to choose a save slot for each. When you get there, you might notice that one character is listed as 'coming soon'. Wonder what that means? Well stay tuned and you'll find out!

In the meantime, that's all for this update. Thank you all very much for your support and feedback.

Sincerely,

Darkera Studios
Files
Jolt - Fully Charged 1.1.zip
128 MB
Nov 24, 2018